Comfortably and on time to the airport? Only with Bratislava Airport Transfers
Are you flying for a holiday or business trip from Bratislava, Vienna, Budapest or Prague airport? Forget about the bus, your own car and a lift by your friends. With Bratislava Airport Transfers you have 11 good reasons to take a comfortable and reliable transfer taxi 365 days a year. See for yourself – first by reading the text and based on your own experience afterwards. 
Does that sound familiar? You have to be at the airport at the exact hour. When you think of the rainy weather, the many tourists at check-in, the queues of holidaymakers and the piles of suitcases, you feel the desire to get it over with.
Believe me, you'll conquer all the airport duties much more pleasantly when you step out of the comfortable taxi outside the departure hall after a calm and stress-free ride to the airport.
How do you get to a comfortable and safe journey by Bratislava Airport Transfers transfer taxi? Let's go in order. We will be happy to introduce you to the way of cooperation and the benefits you will get during your journey to the airport with the airport taxi service with more than 27 years of experience:
1. Choose your preferred order method – quickly, simply, easily
Whether it's a summer holiday, a professional seminar, a congress or a business trip, start it off in style with Bratislava Airport Transfers luxury limousines.
First, choose how to book your comfortable and punctual airport taxi to the Bratislava – Vienna Schwechat – Budapest – Prague airport:
online form on our web page
e-mail
telephone
Whatsapp or Viber.
2. Order your transfer taxi
When placing your order, be guided by the answers to the following questions:
What? – Vehicle – based on how many people will be transported, order a vehicle (starting with 1 person up to a large group of 49 people)
Where? – Route – taxi viennabratislava, taxi bratislavaschwechat, taxi bratislavavieden, taxi bratislavabudapest, taxibratislavapraha – also whether you are interested in a one-way route or a return transfer
Who? – your identification data (name, surname, phone, e-mail)
When? – the date and time of departure required (EXTREMELY IMPORTANT)
Double check the date and time of travel and submit your request.
After sending the Bratislava Airport Transfers taxi transfer request, wait for its confirmation.
3. Wait for the online confirmation of your taxi to the airport
A few hours after the order has been placed, you will receive a message with the following content to your e-mail address (indicated in the request):
– a summary of your request,
– a fixed price or a quotation,
– a request to add further information if not specified in the request (e.g. arrival details, flight number, pick-up location, number of persons).
Your reply to this message (confirmation and completion of the necessary information) is still not a binding order.
4. Binding order placed at Bratislava Airport Transfers taxi
A binding order must be confirmed by both parties. This means that only the second message from Bratislava Airport Transfers with a summary of all agreed conditions and information is considered as a binding order.
5. You will meet at the agreed place
"The driver arrived at the booked address early, welcomed us and we got to our destination smoothly. The vehicle was clean, high standard. Great price for 3 people. Overall excellent service and communication when arranging was amazing," from a review by a client of our transfer taxi service.
You can 100% rely on us to always arrange the exact meeting point/address for pick-up and drop-off (e.g. the exact address of the hotel or arrivals hall at your chosen airport).
When you arrive at the airport, your driver will be waiting for you in the arrivals hall with a plate with your name on it.
6. We respect privacy
The vehicle is always reserved just for you, your family, your party or the whole tour.
As the vehicles are not marked with a TAXI banner, you will receive an email or SMS message in advance with the EVN of your car to avoid confusion with another company.
There are vehicles available for 4 people, 5 – 8 people, 9 – 17 people, 18 – 19 people, as well as 20 – 30 seater and even for a 49 seater tour.
7. You will appreciate the luxury and comfort of the taxi vehicles
The hallmark of comfortable and safe transfer taxi services is reflected in the luxurious modern vehiclesthemselves.
Perfect cleanliness in the cars is the alpha and omega. The cars are cleaned regularly and deeply by experts, including ozone cleaning.
Comfort during the drive is also ensured by more space in the back of the car, comfortable and adjustable seats with armrests, automatic air conditioning or listening to music from a high-quality audio system.
8. Care of professional drivers
The emphasis on safety and quality of service is linked to the precise selection of drivers. The professionalism, reliability and helpful approach of experienced drivers is important.
Do you want to use the most of your driving time to:
– work? The driver will create the best possible conditions for you – silence, comfort, convenience for writing emails or making phone calls.
– listening to music? Choose your favourite genre and have it on your way to the airport.
– small talk? Have a casual discussion with the driver, but respect the appropriate noise level and the necessary focus on safe driving. You can also speak to the driver in English or Russian.
9. You know exactly, how much you will pay (before the journey)
Already when booking your taxi to the airport online, you can find out the exact price for a given one-way or transfer route.
The fixed prices published on the website are part of the taxi service's philosophy of fairness and transparency.
At first glance, higher prices are reflected in a genuinely better quality service. Regular clients of taxi Vienna Bratislava know this very well from their own (and repeated) experience.
Just as you have more options for ordering a taxi service to the airport, you also have more payment options to choose from. Currently there are 4 ways: cash, card payment, bank transfer or online payment.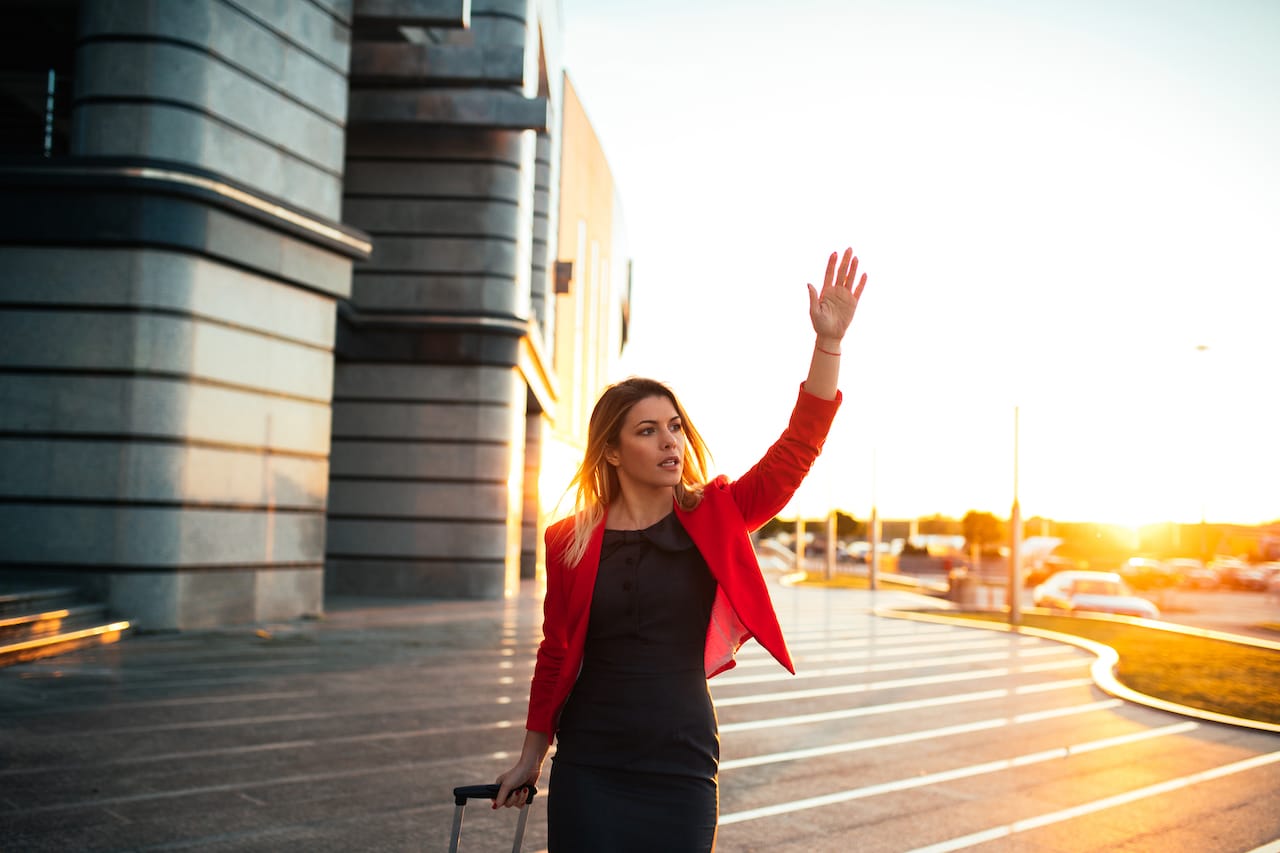 10. Little things that add to the quality
The whole package of transfer taxi services is complemented by other seemingly small things that are essential for selected clients:
– for the safe and comfortable travel of children, a child car seat is fully available (from 0 kg to 36 kg, also a booster seat);
– the client's luggage is always stored in the trunk of the car (a minibus is used for oversized luggage);
– if the client's luggage is lost at the airport, the driver will wait at the airport for 1 hour while all the necessary arrangements are made;
– your pets will also be taken, provided you specify this when booking and also provide an appropriate crate or mini-bag for them to stay in throughout the journey.
11. What yes, but what no
Mutual respect of agreements, including the agreed time and place, is a prerequisite for the provision of a quality and expected service. If you are running late, please let us know as soon as possible to avoid possible complications for other clients.
Talking while driving (between clients with each other or with the driver) is okay. But keep your noise level under control so that it doesn't affect the safety and necessary concentration of the chauffeur.
Drinking soft drinks while driving is fine. Save drinking alcoholic beverages and eating food for when you get out of the taxi outside the airport or at an agreed location.
Don't waste time looking at bus schedules or finding a family member or friend to drive you to the airport.
Opt for years of experience, comfortable private limousines, fixed prices, and warm recommendations from regulars and one-time customers alike.
Every day, dozens of satisfied tourists and business travellers take a ride with taxi Bratislava Vienna. Join them on your next trip departing from Bratislava, Schwechat Airport, Prague or Budapest.
Simply bet on a reliable journey to the airport, where you'll arrive stress-free and on time.